We're an
Equifax Sales Agent
Team Members ➔
Dawn Graeter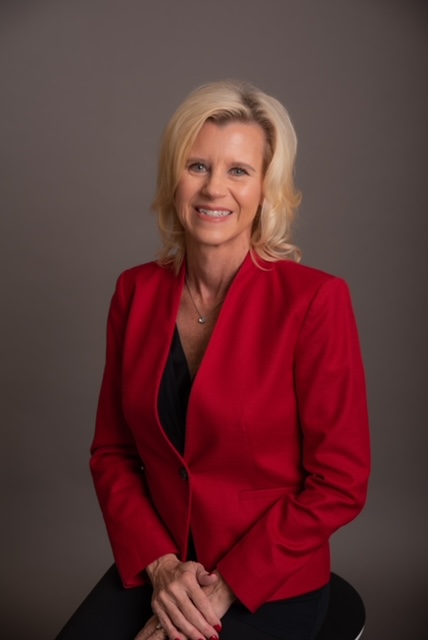 Dawn Graeter, President and CEO of six-branch Southern Security Federal Credit Union, has not only succeeded in the financial industry but she continues to lead a recording-breaking team, year after year. Dawn has been with Southern Security since 2011. In that time, she has grown the credit union by 100 percent, increased the full-time work force by 37 percent and increased average annual net income by 127 percent. Dawn currently serves as Board Chairman of Confluent Strategies, Board Chairman of Hopeworks and on the Board of the Tennessee Credit Union League.
When asked what she is most proud of at Southern Security in her time there, Dawn talks about her teamwork- building plan and employee relations improvement for her 60-person staff. That effort, coupled with a genuine grassroots community outreach effort to raise organizational awareness, have lead to record-breaking earnings this year. With those accomplishments on top of the technology investments into web-based applications and app functionality, Southern Security is poised for continued growth.
Her successes have not gone unnoticed. Dawn was named a Superwoman in Business by the Memphis Business Journal in 2012 and was named University of Memphis Outstanding Alumna earlier this year. Southern Security Federal Credit Union won 2018 and 2019 Memphis Most in the Best Credit Union category and 2018 and 2019 Memphis Flyer's Best of Memphis runner-up for Best Bank/Credit Union category.
In the male-dominated industry of finance, Dawn is one of few female bank CEOs in the Greater Memphis area. With 32 years in the finance and banking industry, she has held almost every position there is, working her way from teller to CEO.
Dawn has worked hard and deliberately all of her banking career, starting when she was a student at then Memphis State University. She went to business classes in the morning and worked at Tennessee Bank and Trust in the afternoon. Graduating in 1986, she earned her Bachelor of Science in business administration with an emphasis in accounting. 
Dawn says her parents instilled the importance of education and self-sufficiency in her and her sister. A college degree was something she was always going to earn. 
Dawn gives back to the University of Memphis as her professional career has grown over the years. She served as member of the University of Memphis Alumni Association from 2000-2003, serving a treasurer from 2002-2003. She continued her service as the University of Memphis Alumni Association President from 2004-2005 while also being a member of the Board of Visitors for the U of M. Dawn was a participant in the U of M Women's Leadership Council and was chairman for Homecoming Golf Classic for the Alumni Association.
Her time on the U of M board, especially her time as president, was a period of transition for the Alumni Association, with extensive research and reorganization to tap into alumni groups otherwise not being reached.
Dawn currently serves as chairman of the board for HopeWorks, an organization that offers jobs and support to the under-resourced and recently incarcerated working in conjunction with the Shelby County Department of Corrections Hope 2 Hire program. Her work with HopeWorks is what she is most proud of, helping train adults for vocational careers and life outside of the Department of Corrections system. Dawn recently worked with a man who had spent some time in the Corrections system. He was working hard but couldn't afford to move his family, including his elderly, disabled mother out of a bad situation. Dawn met with him and they created a three-year plan to save money and build credit. Three years later, after he had worked the plan, Dawn was able to give him a house loan and he has moved his family into a better neighborhood where everyone feels comfortable. Most CEOs, even of credit unions, wouldn't do that. Dawn has a real drive to help adults help themselves, to be able to provide for their families and find a skill or career they are proud of every day.
Dawn has served on various nonprofit boards over the years including Leadership Millington, Millington Area Chamber of Commerce and the Mid-South American Heart Association's Executive Leadership Team. She is chairman of the board for Confluent Strategies, which specializes in consumer credit, commercial and mortgage credit reporting, background checks, employment screenings and association management. She also currently serves on the board for the Tennessee Credit Union League whose mission is to promote and support the success and advancement of credit unions in the State of Tennessee. Dawn also served as the Greenshoe Gala, benefitting Shelby Farms.
Southern Security Federal Credit Union and its employees support several organizations financially and with volunteer work. Those organizations include Mid-South Employee Resource Network, Big Brothers Big Sister of the Mid-South, Youth Villages, Le Bonheur Children's Hospital and West Cancer Center.
Southern Security Federal Credit Union ➔