We're an
Equifax Sales Agent
People serving people.
Your members are the focus of your business. As a successful credit union, you work hard to continually attract new members, strengthen existing member relationships, and above all else, give them direct access to a wide selection of relevant financial services for the best value. Yet, all too often, you must manage all this and more with limited resources and technology.
At Confluent Strategies, we understand the challenges facing credit unions, and we're here to help. Using Equifax's vast, diverse data resources, advanced analytics, and proprietary technology, we can help you better understand your members, so you can better meet their needs. 
You'll be able to confidently extend membership and services to a broader audience of people, including those with little to no credit or those living in low-to-moderate income communities. You can see which members are more likely to accept your offers and those who may be in the market for a new car, mortgage, or home equity line of credit (HELOC), so you can connect with them before other lenders. You can even detect members who may own small businesses in order to cross-sell business services more effectively.
Confluent Strategies and Equifax will help you:
Grow your membership
You'll get the broader perspective and deeper context you need to strengthen the "people serving people" foundation of your business and intelligently grow your membership.
Optimize your face time with members with automated point-of-sale prescreening that enables you to make firm offers of other relevant credit services such as overdraft protection lines of credit or credit cards at account opening
Recognize your members as more than a number or credit score by better understanding their financial trajectory, and use that insight to help fuel more personalized decisions
Improve the overall member experience with faster approvals by automating time-consuming manual tasks such as employment and income verifications
Expand your membership, product offering, and portfolios by creating strategic profiles based on detailed insights around income, life stage, and lifestyle
Gain a competitive edge
Together with Equifax, our professionals from the credit union and banking sectors have a comprehensive market and community knowledge and expertise to help you make the best business decisions and strategies possible. What's more, partner with us and gain access to our team of specialists who not only understand the financial industry but who are also dedicated to helping you simplify and accelerate all areas of the account lifecycle.
From new member prospecting and acquisition to onboarding, origination, and relationship management, to risk mitigation and compliance risks, we work with you to find areas that make sense to automate and new ways to enrich the member experience.
As our partner, we can help you:
Focus your internal resources on your core mission instead of manual tasks with automated tools that can help streamline portfolio reviews
Stop fraud before it starts by delivering comprehensive, real-time insights about applicants and their devices at account opening—both online and in-person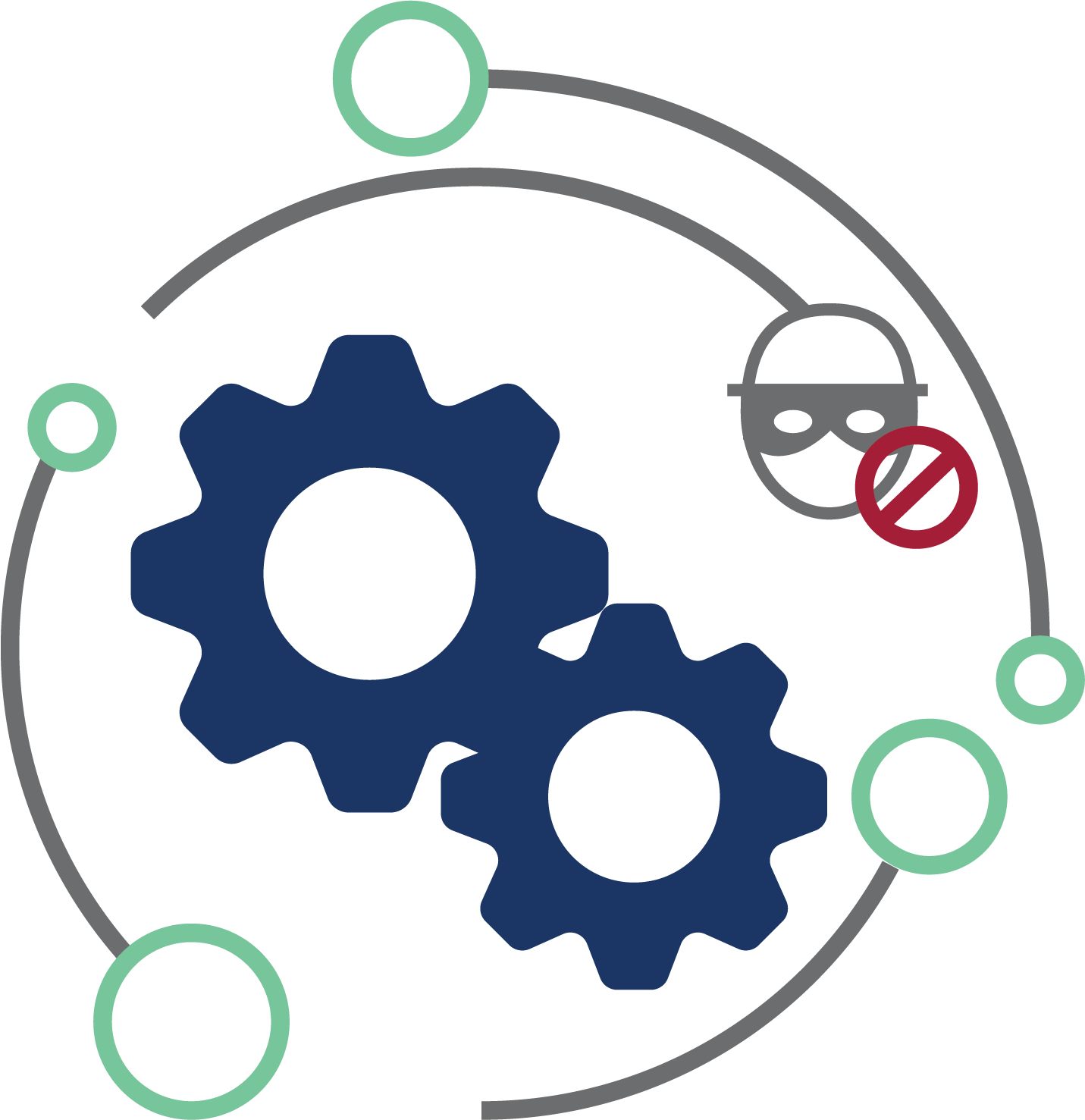 Know your members, grow your business
With Equifax, you get direct access to the vast data, powerful analytics, advanced technology, and market expertise you need to better understand and serve your members and intelligently grow your membership base—all while preserving your valuable operating dollars and internal resources.
---
For more information about the innovative ways Confluent Strategies can help you better serve your members, click here.
Industries We Serve
"We've used their services for numerous years to help guide us when working with customers, including credit reporting, credit counseling, and employment and income verification. In a nutshell: tremendous customer service and great solutions." Dawn Graeter, Southern Securities Federal Credit Union

"Leveraging the relationship with Confluent Strategies allows Orion to address business needs quickly and efficiently, and not spend time and energy finding the right department or contacts at Equifax." Sinaed Kuntzman, Orion Federal Credit Union

"One of the differentiators with the Confluent Strategies sales team is their ability to bring focused and highly tailored opportunities to the table. Throughout the years, Confluent Strategies has highlighted products and services to meet Orion's exact needs." Sinaed Kuntzman, Orion Federal Credit Union

"Laura Hooper is a partner, not a vendor. Her ability to get me to see how Confluent Strategies' products can be put into actionable tasks to make our credit union better sets Confluent Strategies apart from other vendors." Mike McDonald, Vanderbilt Credit Union

"Confluent's team has always been exhibited the highest levels of professionalism, and it's a pleasure to work with them." Summers Townsend, First South Financial Credit Union

"Confluent Strategies is a partner that helps us excel." Dawn Graeter, Southern Securities Federal Credit Union

"One of the differentiators with the Confluent Strategies sales team is their ability to bring focused and highly tailored opportunities to the table. Throughout the years, Confluent Strategies has highlighted products and services to meet Orion's exact needs." Sinaed Kuntzman, Orion Federal Credit Union

"Our organization strives to build relationships that matter with each of our members. The Confluent Strategies team understands that and joins us in our commitment to offering a better, more personal experience for our members." Jody Caraccioli, Neighbors Federal Credit Union

"I'd highly recommend your FI considering to work with Confluent Strategies to grow your loan portfolio, evaluate risk needs, and other special credit-based projects. They truly do care about their clients, business needs, and making a difference!" Jason Newman, Tyndall Federal Credit Union

"Confluent Strategies is a true partner in helping us meet the needs of our members while improving their financial position." Wendy Anderson, MAX Credit Union Wendy Anderson, MAX Credit Union

"The knowledge Confluent's employees possess is an invaluable assistance in analyzing our portfolio and leveraging any tools for added benefit. Our partner frequently reaches out to make us aware of industry trends, new or changing products, or to discuss the organizational strategy to better understand the needs we require." Wendy Anderson, MAX Credit Union

"I appreciate the dedication the Confluent Strategies team consistently displays in helping MAX reach our strategic goals organizationally and within our community." Wendy Anderson, MAX Credit Union

"We've relied on their expertise and experience to help us navigate the ever-evolving world of credit reporting. We've used them to help us manage our portfolio more effectively and increase the effectiveness of our marketing efforts and we've been well pleased with the results." Summers Townsend, First South Financial Credit Union

"The Portfolio Review (product) has been successful in helping us monitor our credit score migrations as well as allowing us to mine data to leverage potential opportunities." Wendy Anderson, MAX Credit Union

"The market is inundated with fraud prevention and credit solutions, so having experts by our side to help us understand those services is critical. Leveraging the relationship with Confluent Strategies allows Orion to address business needs quickly and efficiently." Sinaed Kuntzman, Orion Federal Credit Union

"Confluent Strategies helped Orion find the perfect tools to bring online account opening to our community, with the risk-mitigating services of the Equifax eID Verifier platform. Orion can stay compliant and prevent fraud with these types of services, opening doors to new members both in our region and beyond." Sinaed Kuntzman, Orion Federal Credit Union

"We consider Confluent Strategies an extension of our Marketing team as we work cohesively together on every pre-screen campaign that impacts our bottom line." Jason Newman, Tyndall Federal Credit Union

"Our representative along with their entire team always picks the phone up, sticks to meetings, handles our business in confidence, sticks to deadlines, responds quickly through any channel, and really does everything within their power to make all of our pre-screen projects smooth and successful!" Jason Newman, Tyndall Federal Credit Union

"Our representative always follows up post-campaign(s) to dive into the campaign results so we can consistently optimize our pre-screen campaigns for the best optimal results." Jason Newman, Tyndall Federal Credit Union

"Confluent Strategies knows exactly who to contact for new solutions or support, and has the expertise needed to help Orion meet its goals. In a fast-paced world where the financial services industry transforms daily, this type of personal relationship is vital to staying competitive." Sinaed Kuntzman, Orion Federal Credit Union