We're an
Equifax Sales Agent
We help lenders achieve business growth in any economy.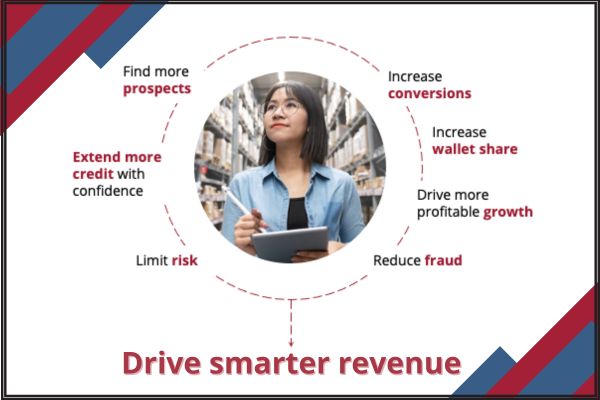 Recession or not, the U.S. economy faces the headwinds of inflation, decreased consumer savings, and increased delinquencies. But we understand you still need to grow your business. To do so in this economic environment, you must be supported by the best data, analytics, and technology. And that's exactly what Equifax provides!
New business or bust
Uncovering prospects right now is challenging, but it's vital to your business. Equifax solutions can help you:
Find consumers who can grow in a downturn.  
Focus your budgets for maximum growth and return.
Refine your acquisition strategies to limit risk better.
---
Maybe you need to perform portfolio reviews more frequently or could use help attracting young, affluent consumers? Whatever the challenge, our experts can help you develop an action plan.
---
Focus on moving forward
With a renewed focus on operational excellence, we can help you achieve your goals, even in an uncertain market. Only Equifax enables you to:
Get the freshest, most updated data available, including over 1,100 new contributors and 10M records from debt collectors. More than $1.6B records are updated monthly!
Rely on the most accurate, complete, and consistent data through our world-class data quality frameworks and continuity monitoring.
Rest assured that you are partnering with the leader in cybersecurity, including top certifications for protecting credit card data, government information, financials, and operations.
Safeguard uptime with our always-on stability to deliver 24×7 for you and your consumers.
Make in-the-moment decisions with up to 20 times more data-processing power, sub-second response times, and data-streaming capabilities.