We're an
Equifax Sales Agent
Leverage AI technology for better lending in the credit union space.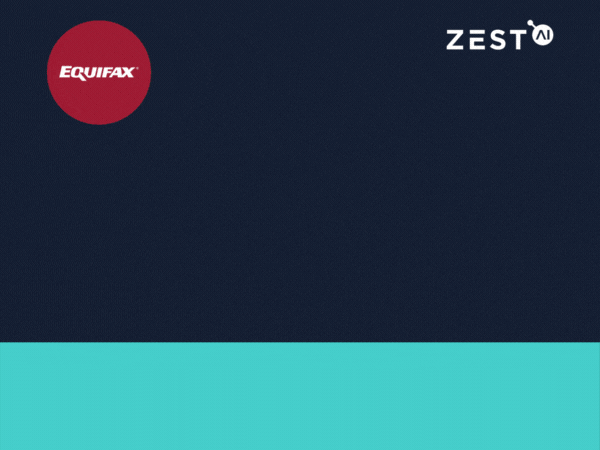 Current economic conditions are creating uncertainty for many. However, the credit environment remains healthy and presents massive opportunities for lenders. While there is opportunity for growth, it's not without risks.
That's why Equifax has teamed up with Zest AI to offer an additional scoring solution to help you say "yes" to more members—confidently and efficiently. Other credit unions using Zest AI models are approving an average of 20% more member applications.*
---
Don't miss what 5Point Credit Union has to say in this webinar about its experience with Zest AI.
---
You can now combine the power and breadth of Equifax data with an AI-driven, custom model from Zest AI to score and approve more members. Even better, you'll receive the Zest scoring information with your Equifax credit report!
Benefits of pairing Equifax + Zest AI
brings explainable, AI-driven underwriting within reach
can approve 20% more member applications, on average*
promotes financial inclusion and better supports underserved populations
reduces potential charge-offs by considering additional data points in underwriting
generates regulatory documentation for model risk management (MRM) and fair lending
Allows further augmentation of models with alternative data (e.g., telecom and utility)—coming soon!
Use cases
credit card originations
personal loan originations
auto loan originations
We can work with you to define your specific needs and goals and develop a customized proof of concept for your credit union
*based on Zest AI historical data analysis with credit union clients
Topics