We're an
Equifax Sales Agent
Amplify your fraud prevention with Kount®.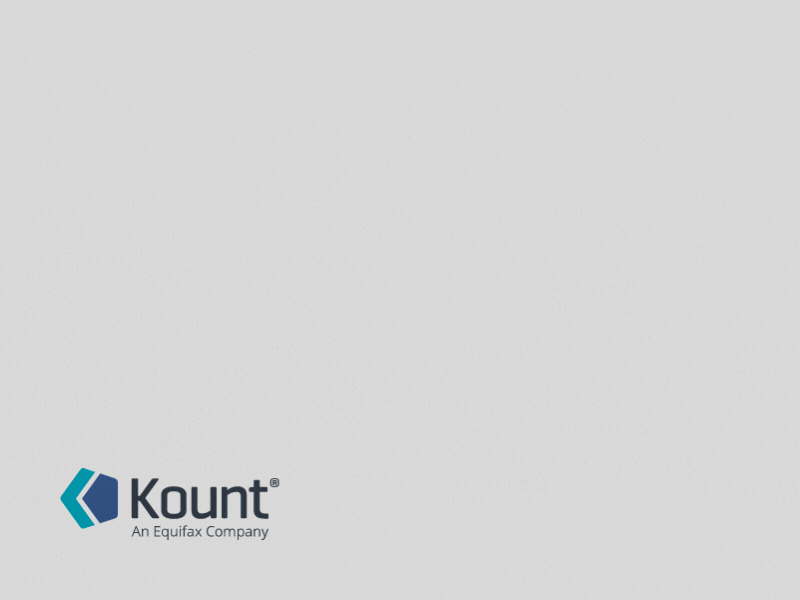 It's no secret that fraud continues to rise. The Aite Group estimates that losses from identity theft will grow to $635.4 billion by 2023. In other words, fraudsters will generate more annual revenue with ID fraud than any business' yearly revenue globally, including Walmart and Amazon.
Identity theft and fraud are big business with no single solution. Financial institutions benefit the most by taking a layered approach to address fraud challenges. When you pair Kount and Equifax solutions, you can help protect a consumer's journey through the entire lifecycle.
What is Kount?
Kount's Identity Trust Global Network delivers real-time fraud prevention, enables personalized consumer experiences, and provides in-depth insights into consumer behavior and trends.
Linked by Kount's award-winning AI, the Identity Trust Global Network analyzes signals from 32 billion annual interactions to customize user experiences across the spectrum of trust—from frictionless experiences to blocking fraud.
Quick and accurate identity trust decisions deliver safe payments, account creation, and login events while reducing digital fraud, chargebacks, false positives, and manual reviews.
---
Leverage Kount for:
Account opening/ecommerce transactions: automates decisions, improves conversion, reduces chargebacks, prevents fraud
Account takeover protection: optimizes the experience for known consumers, prevents fraudulent account takeover
Chargeback protection—criminal and friendly fraud: prevents bad transactions, reduces chargebacks, bolsters chargeback representments
---
Let's connect to discuss your business' unique needs and how we can use fraud prevention solutions to help create valuable cross-sell and upsell opportunities.
Topics