We're an
Equifax Sales Agent
Leverage differentiated data to open new DDA accounts.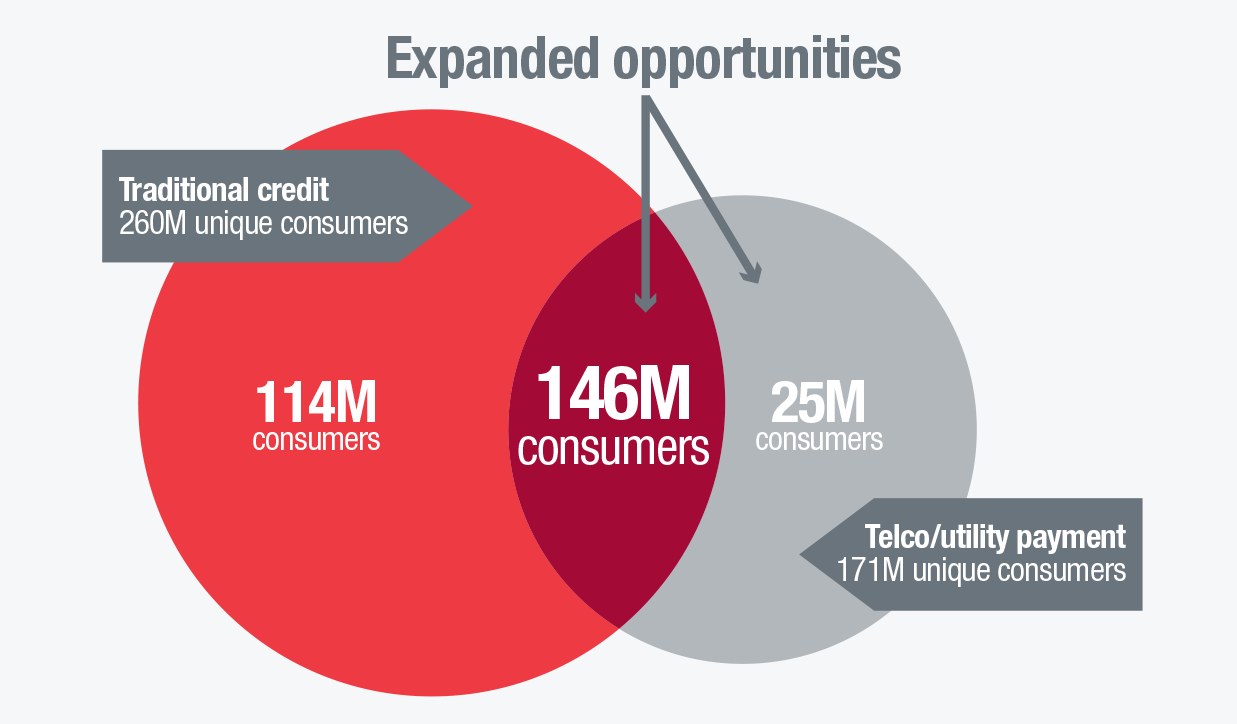 One strike doesn't mean they're out.
The underserved market likely includes people you know.


A passed-over consumer might be a friend who bounced a check one time or a neighbor who pays cash for everything.
Equifax Insight Score for Retail Banking (ISRB) enables you to capture expanded opportunities with confidence by providing more comprehensive views of a consumer's financial obligations.
Benefits of ISRB over traditional risk scores
Leverages powerful alternative data, including positive payment history from the utility, pay TV, and wireless communications sectors
Gains 10 to 11 percent more DDA accounts
Enables stronger charge-off-dollar capture rates within the scorable population
Simplifies your account opening process
Meet 25 million potential new consumers.
Unlike competing risk-assessment tools, ISRB uses powerful alternative data to predict DDA performance more accurately and open new consumer segments. Using a generic risk model will not produce the level of accuracy needed to decision in our dynamic new world.
Now more than ever, financial institutions need new, differentiated data to assess consumer risk. ISRB enables you to tap into the millions of consumers who would be overlooked using traditional risk models.
Topics