We're an
Equifax Sales Agent
Don't lose momentum in a slow market!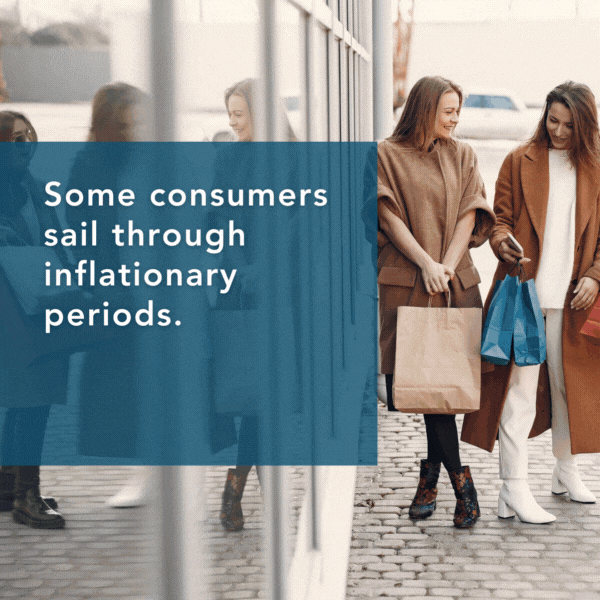 Removing uncertainty starts with added visibility.
Making confident decisions during economic fluctuations can be overwhelming when you don't know what's out there. To successfully navigate a rapidly changing market, you need a thorough understanding of the current landscape—only then can you build a roadmap.
Confluent Strategies + Equifax provide deeper insights and timely alerts that help signal both potential opportunity and risk, which help you proactively uncover trends and assess the potential impact so you can stay a step ahead of any volatility.
Here are two common challenges we're helping to solve today:
Challenge 1: Grow liquidity.
Right now, deposit growth is top of mind for our customers. And we have solutions for that!
We're helping financial institutions looking to:
Shore up liquidity by building deposits.
Protect current deposits.
Attract consumers shopping for best alternatives for their deposit dollars.
Equifax directly measures more than $27 trillion in anonymous U.S. consumer investable assets—about 45% of all investable assets. This gives us an unrivaled ability to help you find and engage households most likely to have assets to invest with you.

DID YOU KNOW?

_______


About 9% of households hold over 60% of deposits.
Equifax data, 2022
Challenge 2: Lend more inclusively.
According to an Equifax analysis, 18% of "credit invisible" consumers could qualify for prime or near prime offers by using alternative data and NeuroDecision® AI-based technology.
With Equifax's differentiated data, you can safely grow your portfolio to include those with thin to no credit files. We can help you look beyond credit scores to confidently expand your lending prospect audience.