We're an
Equifax Sales Agent
Leverage key economic insights to power your marketing.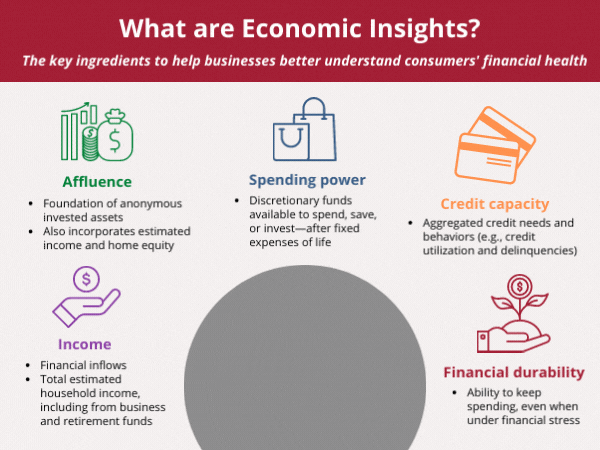 Segment consumers and find hidden opportunity based on economic potential.
A common scenario: You have two consumers of similar ages, life stages, and demographics, and both have interest in your products and services. How do you know which will drive greater profitability now and have a higher lifetime value? We can help!
Equifax IXI™ Data Solutions offer Economic Insights that are the key to helping you better understand your consumers' and prospects' financial health and therefore maximizing your marketing spend. Together, we can capture the following information on your consumers and prospects:
Income
Affluence
Spending power
Credit capacity
Financial durability
With IXI, we can help you differentiate seemingly similar household segments to fine-tune your targeted audience—while remaining FCRA-compliant. It's time to gain a holistic, integrated understanding of your consumers so you can find those who have potential interest in your products and the ability to act on that interest. Then, you can craft competitive offers that drive conversion.