We're an
Equifax Sales Agent
Live checks offer convenience + speed.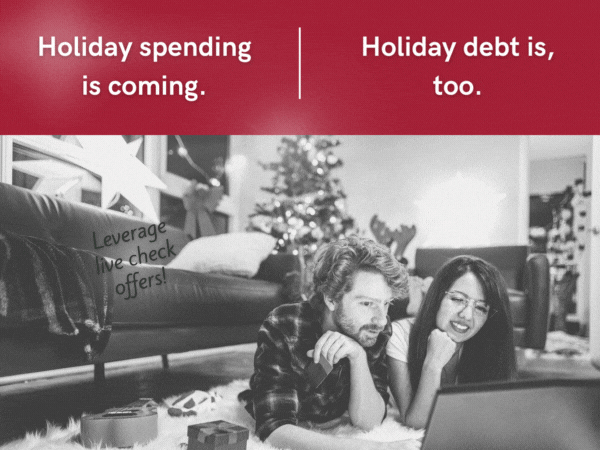 The holiday season increases consumer spending. Gifts, travel, and special experiences can really add up—leaving your consumers strapped for cash this time of year. Help them put a little extra money in their pockets with a preapproved live check. If you aren't offering them, your competitors will.
Don't leave money on the table as we head into the holiday season. Your consumers are looking for the convenience and speed that live checks offer, and we can help you determine the right consumers and prospects for your holiday campaign.
Benefits to your financial institution
Higher response rate than a traditional preapproved offer (6% average)
Improved consumer loyalty
Increased low-risk loans
Opportunity for greater margin than traditional loan products
Ability to reach underserved and new consumers
Expanded wallet share
Other companies are already sending live checks to consumers, so if you're not doing the same, you're missing out. Plus, your rates might be lower than those offered by other lenders, so why not help your consumers get the best deal on a loan? We can help with that.