We're an
Equifax Sales Agent
Reach high-asset consumers + prospects with WealthComplete Premier.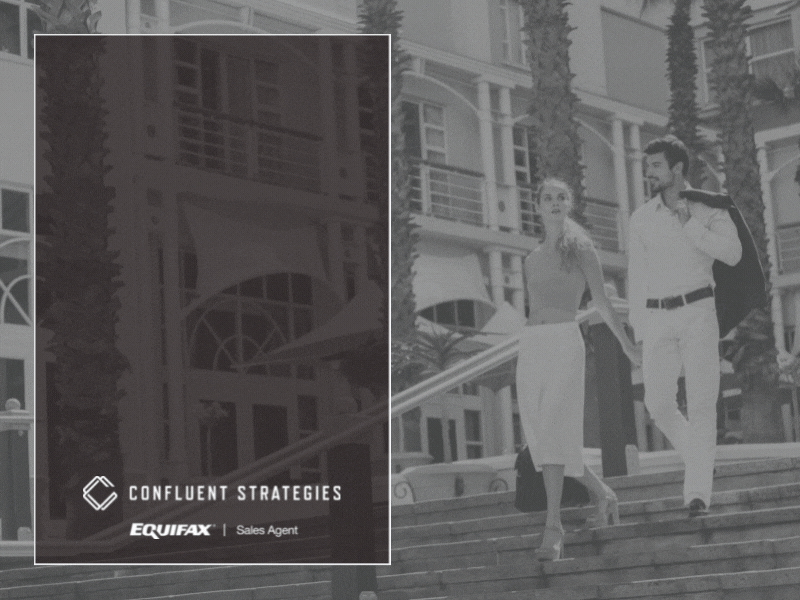 WealthComplete® Premier is the key to reaching your consumers and prospects with high potential. Available to you as an Equifax IXI™ Data Network member, this valuable solution provides a complete picture of liquid financial assets for nearly every U.S. household. By gaining insight on consumers' and prospects' assets and investments, your financial institution can grow its share of consumer wallet and enhance acquisition efforts.
WealthComplete Premier offers the following measures:
Total Assets measure of all deposits plus investments capped at a maximum value of $25 million+.*
Total Investments measure for each of five sub-categories: Total Stocks, Total Bonds, Total Mutual Funds, Total Annuities, and Total Other Investments.*
Total Deposits measure for each of six sub-categories: Total Interest Checking, Total Non-interest Checking, Total Savings, Total Money Market Deposit Accounts, Total CDs, and Total Other Deposits.*
*Expressed as continuous measures of estimated dollars per household
Other solutions code consumers into asset categories based on survey estimates that might only account for 1% of households, but WealthComplete Premier is based on measurement of more than 45% of actual household invested assets. We provide a more precise dollar amount for total assets and many product categories, which allows for greater accuracy and more detailed prioritization of consumers.
---
The IXI advantage:
Only Equifax can help unite your consumer data from several departments or lines of business and layer in direct-measured household economic data.
---
We use industry leading modeling to project our direct-measured data to represent all liquid financial assets, including personal financial investments held in taxable, IRA, and Keogh accounts including deposits, investments, and annuities. It excludes assets held in 401K, 403B, profit sharing, IRA-SEP, stock purchase/ESOP, money purchase plans, business accounts, life insurance, or home value.
WealthComplete Premier does not use protected-class variables or demographics in its models so it provides a compliance-friendly solution to help financial institutions identify appropriate audiences for asset and deposit gathering.
The IXI Network
Exclusive to Equifax, the IXI™ Network is composed of more than 95 leading financial institutions, including retail banks, brokers, mutual fund groups, insurance firms, and credit unions. By leveraging the network's combined data sets, Equifax directly measures about $27.5 trillion in anonymous U.S. consumer assets and investments, representing approximately 45 percent of all U.S. consumer invested assets.