We're an
Equifax Sales Agent
The new year is the perfect time for a Business Review.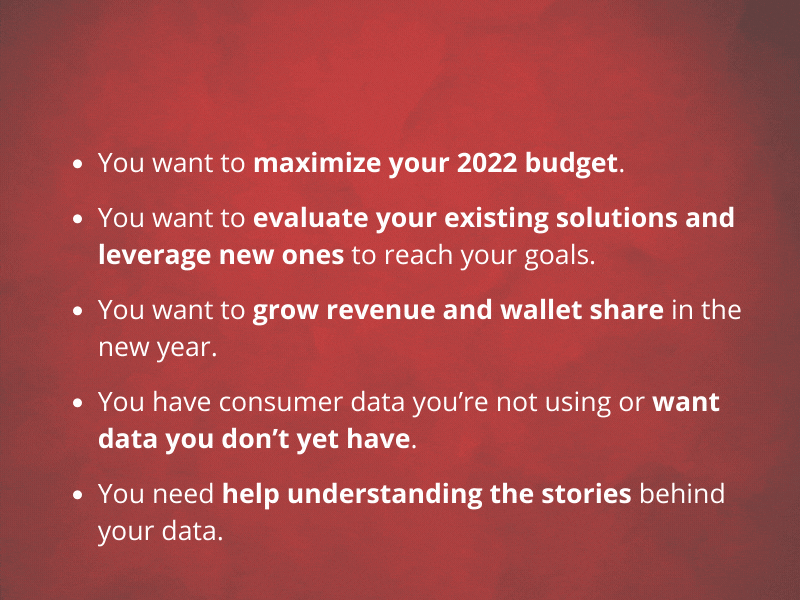 Start the new year with a plan.
Believe it or not, January 1 is almost here! Now's the time to review your business plan and make sure you're using data-informed strategies to meet your goals and stay on budget.
When you schedule a comprehensive Business Review with us, we will:
audit your overall business, current marketing efforts, and future goals.
evaluate current and new solutions that can assist you in reaching 2022 targets.
make sense of and capitalize on trends in your book of business.
use relevant data to prepare you for any uncertainties in the coming year.
Equifax provides a wide range of solutions and capabilities beyond traditional credit reports, and Confluent Strategies helps you understand and leverage those opportunities. We are committed to providing you with the specific data, resources, and solutions that your business needs—nothing more, nothing less.
Topics