We're an
Equifax Sales Agent
How well are you marketing to Gen Z?
We want to help you attract and retain Gen Z consumers. But how much do you know about this group, whose oldest members have graduated college and entered the workforce? The Financial Brand has some great insights into the behaviors and preferences of Gen Z, such as: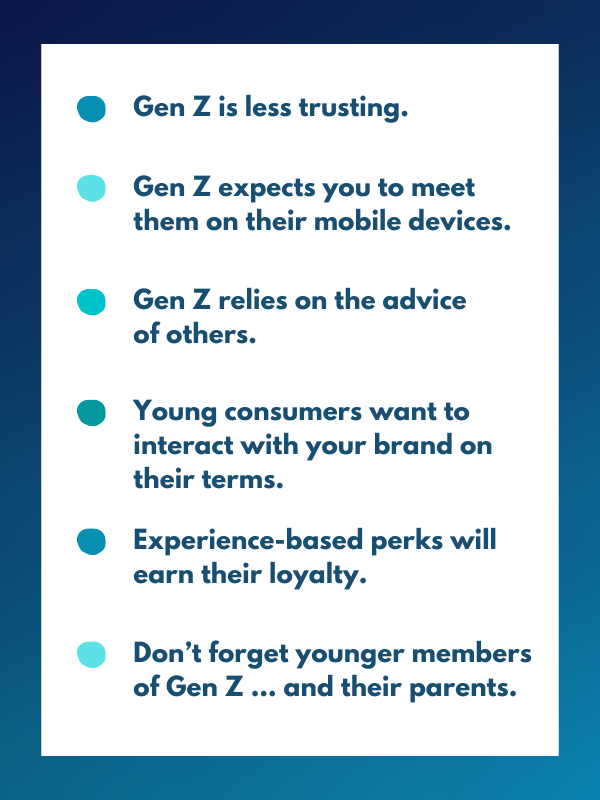 Different generations require different strategies; don't get caught in a "one-size-fits-all" marketing trap! I can help you leverage these generational insights and tap into this vital new group of consumers. Equifax's IXI data allows you to target consumer households by age group and proprietary measures of wealth, income, spending capacity, and more.