We're an
Equifax Sales Agent
Serving consumers in an uncertain market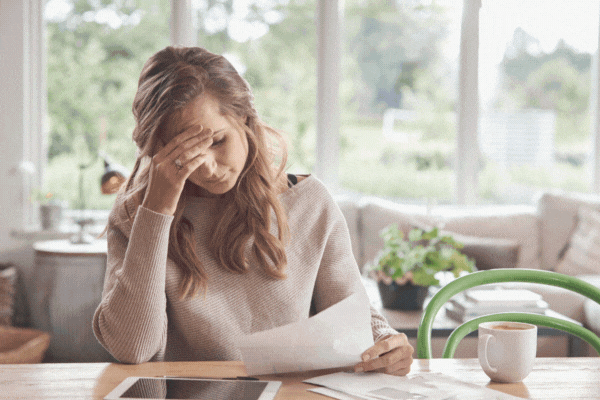 Tips for getting proactive in an unsettled economy
We're three months into 2023, and many consumers are experiencing decreased tax returns, more frequent overdraft charges, dwindling savings, and other financial obstacles. How can you help consumers weather the storm without losing revenue? How can you make the best of an uncertain market?
Implement an early-intervention communications strategy.
A recent study showed that credit unions reported an 18.1% year-over-year increase in non-sufficient funds and overdraft fees as of September 30, 2022. It's clear that many consumers are struggling. To prevent overdrawn consumers from becoming delinquent, let them know you have tools to help them. You can start by offering to link their checking accounts to their savings accounts.
You can also leverage internal data to monitor consumer behavior and tailor your collections communications. If the information indicates that consumers are getting dinged due to a misunderstanding about overdraft protection, then you can address the issue institutionally, with clarifying communications. Whatever you do, it's important to note that overdrafts can be an early warning sign of delinquency.
Increase borrower retention.
We know the trend with some larger banks and credit unions is to lower or do away with overdraft fees, but for the many financial institutions that have not or cannot afford to do so, there are reasons to retain borrowers with overdrawn accounts:
Salvaging relationships with consumers who are "in the red" is typically less expensive than acquiring new business.
You avoid the negative impact—to your reputation and to your bottom line—of losing a consumer.
It can help your institution mitigate potential financial losses by avoiding charge-offs.
Offer new opportunities to consumers with "missing" money.
Many people are not receiving the 2023 tax returns they expected, so your consumers might be more strapped than usual at this time of year. As of early February, the average tax refund is 11% smaller than last year. Coupled with the fact that any leftover stimulus money from 2020 and 2021 is dwindling, now could be a time to offer qualifying consumers low-interest personal loans to ease the financial pressure they might be feeling. You might also offer higher-interest savings opportunities to help consumers rebuild their savings—and to increase your deposit levels.

Sources: CreditUnions.com, SWBC.com, NAFCU/Moody's Analytics, and Yahoo Money.